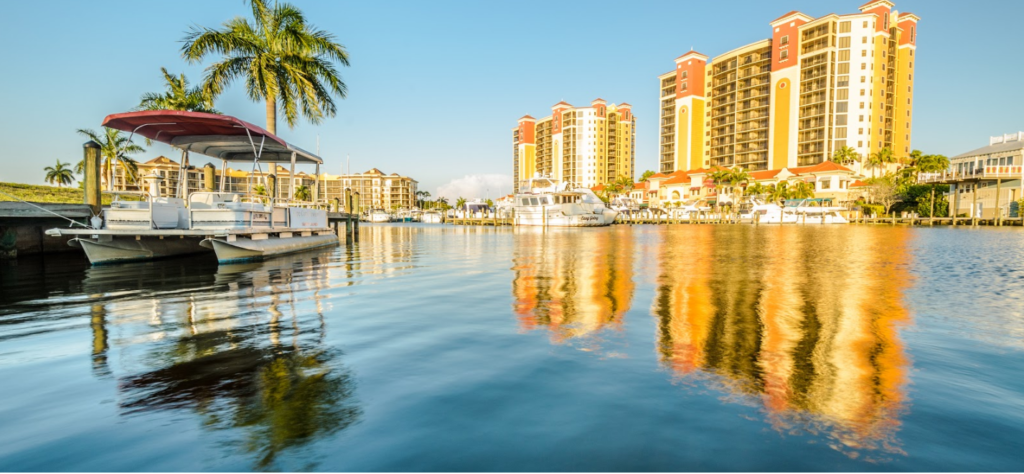 The local commercial real estate market continues to thrive, especially when it comes to available office space. Currently, the total office vacancy in the greater Fort Myers area is at 4.3%, well below both national and statewide averages. 
Overview
Vacant space is down 20% when compared to last year, with healthcare, insurance, education, manufacturing, and finance leading the way when it comes to new deals. While rents are up, they remain well below asking rents in both Miami and Naples. However, it's worth noting that rent growth pace is third fastest in the state, with only Palm Beach and Miami increasing at a quicker pace.
With only 180,000 square feet of space currently under construction across seven buildings, development is well below last year's delivery of 410,000 square feet of new office space. That's resulted in a market cap rate of 7.5%, which is far higher than the national average.
Demand Continues to Outpace Supply
Overall, conditions are such that demand for available space far exceeds local supply. That's even more true when we examine the industrial/warehouse flex space environment, where there's a statewide shortage. While a great percentage of our inquiries are for industrial space, there's no inventory offered either here in Southwest Florida or throughout the Sunshine State. We anticipate that this arena will remain highly competitive for the foreseeable future. 
Leasing Trends
We project that net deliveries will continue to outpace net absorption for the remainder of 2022, continuing the trend of offering a local vacancy rate far lower than the national average. 
On average, Fort Myers vacancy rates are forecasted to be roughly half that of the national rate. With a vacancy rate of a third of the national average, demand for available space will continue to run high — helping to lead to our fast-paced rent growth for the foreseeable future. Of course, since our average rents are still lower than the national average, there's little concern that our market is overheating. It's also worth noting that expenses currently average less than half of the average rent per SF.
Sales Trends
Our midsized market has undergone a growth spurt when it comes to both sales volume and market price per SF as well. As a result, the market price of $175/SF in the third quarter of the year reflects a 10% premium versus last year, though that price is still significantly discounted compared to the average U.S. price. 
The slowed construction pace projects to a corresponding drop in available properties for the remainder of the year. That leads us to expect sales prices to remain level through the end of 2022. Our market cap rate, while slightly lower than in recent years, remains structurally higher than the U.S. average.
Economic Trends
While unemployment is historically low nationwide, the fact remains that in Fort Myers it can't get much lower than the current rate of slightly more than 2%. While that's encouraging, we need to remember that one of the major attractors for the region is a relatively low cost of living. 
Though more people are moving to the greater Fort Myers area, and they're easily able to find jobs, the cost of living has increased significantly — especially when compared to other Florida markets such as Tampa, Miami, and Orlando. This bears watching, as it could eventually begin to impact the office market.
Now's the Time to Invest in Southwest Florida
Given current trends, we expect that there's still great economic opportunity to be found in the greater Fort Myers area. Between solid demand for office space, healthy growth, and a favorable business climate, our commercial real estate market is poised for continued success. 
We invite you to contact us to learn more about our market, our offerings, and how we can help expand your real estate portfolio.